Historical French Characters
Bronzed Resin Statues,finished by hand in each particular detail
There are 3 products in this category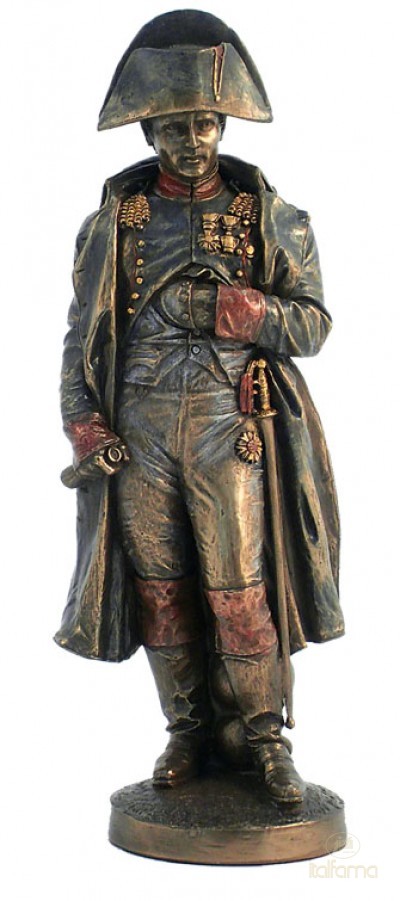 NAPOLEON BONAPARTE
Bronzed Resin Statue finished by hand in each particular detail. "Napoleon Bonaparte (1769 - 1821) was one of the greatest military leaders in history and emperor of France. He expanded the French empire by winning wars and conquered much of Europe. His Napoleonic Code influenced numerous civil law jurisdictions worldwide. At last, he was buried at Les Invalides, Paris. In Napoleon Crossing Bernard Pass, the gesture showed the observer the inevitability of victory and ordered his soldiers to follow. In the painting of Napoleon in Coronation Robes, he wore the grand collar of the Legion of Honour and held a scepter surmounted by the Imperial eagle. It showed the glorious moment in his prime time.
Item: SR73446
product details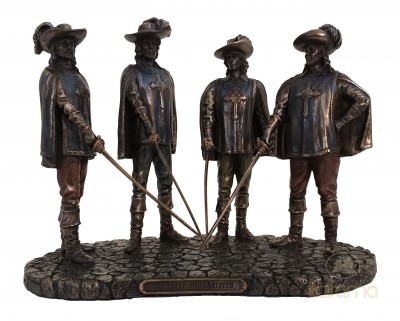 D'ARTAGNAN AND THE THREE MUSKETEERS
Bronzed resin statue finished by hand in each particular detail. Born from the fervid imagination of french author Alexandre Dumas and inspired by real musketeer Charles de Batz de Castelmore D'Artagnan, the famous swordsman is known all over the world for his association with the famous three musketeers (Athos, Porthos and Aramis), to fight the evil Cardinal Richelieu, prime minister of France. This statue represents the famous moment when the four swordsmen coined their motto "all for one, one for all".
Item: SR77394
product details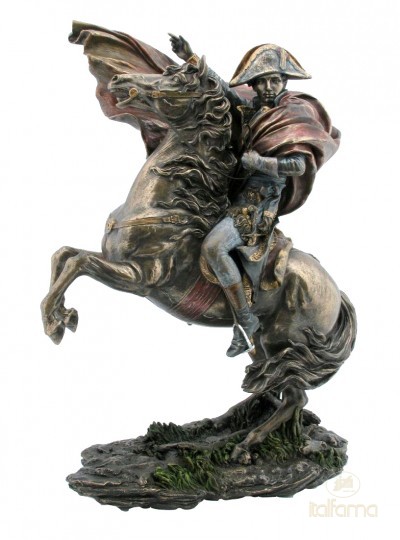 NAPOLEON ON HORSE
Bronzed Resin Statue finished by hand in each particular detail. Napoleon Bonaparte (1769 - 1821) was a general during the French Revolution, the ruler of France as First Consul, and from 1804 to 1814, the Emperor of the French. In 1799 Jacques-Louis David was commissioned to paint this picture. Although Napoleon had crossed the Alps on a mule, he requested that he be "portrayed calm upon a fiery horse" The crossing of the St. Bernard Pass had allowed the French to surprise the Austrian army and win victory at the Battle of Marengo in 1800. David became the official court painter after the proclamation of the Empire. He was know for the use of warm Venetian colors in his "Empire" style, and the great influence on 19th century French academic "Salon" paintings.
Item: SR72854
product details